Businesses must use search engine optimization (SEO) to reach their target audience in this global digital online world. Local SEO is an important component of SEO.
The foundation of SEO first is plagiarism-free and unique content for better results.
We'll talk about the importance of local SEO for businesses in this blog article and how it may give you the dominant position in your area.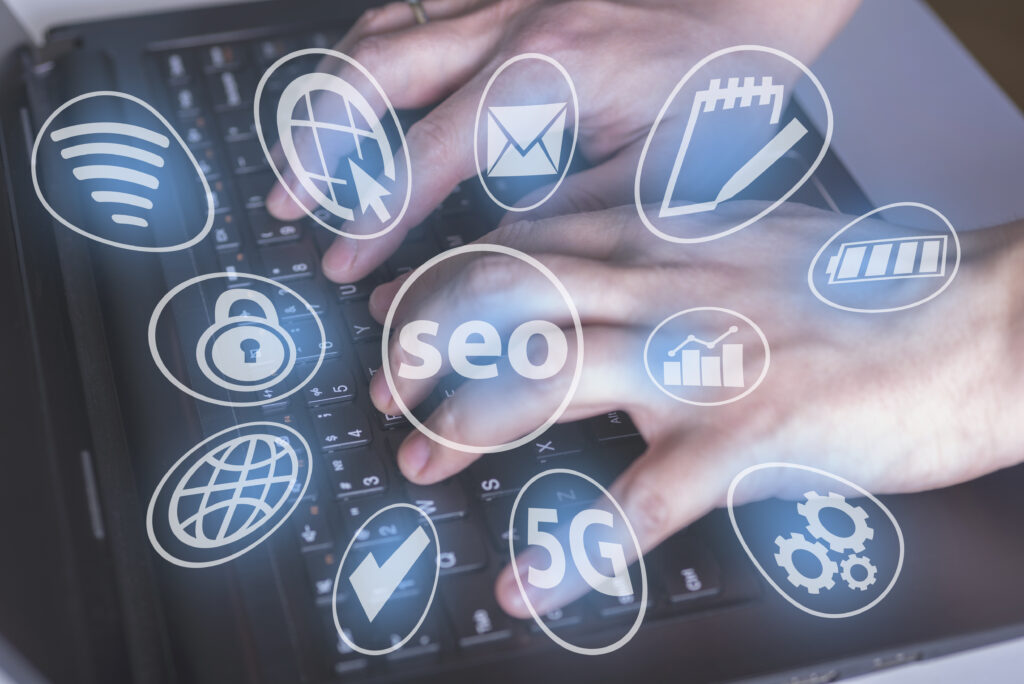 What is Local SEO?
Local SEO is part of the SEO technique to make any website's online presence more visible in local search results. The listings that show up when a user searches for a good or service are called local search results. For example, local search results for "pizza delivery near me" will show nearby restaurants that provide pizza delivery services.
Local SEO has more importance for E-Commerce websites like the b2b portal and the b2c portal. Boosting E-Commerce website sales from SEO strategies relies on local SEO.
Why Local SEO is Important?
Increased Visibility for Local Customers
Local SEO makes it easier for local clients to find your business by boosting its visibility in local search results. Because the majority of consumers or customers use search engines to find local companies, this is important. You will attract more visitors to your website and improve your chances of converting leads into sales by optimizing it for local search.
Improved Online Reputation
To manage your online reputation, local SEO is essential. You need to ensure that your company shows in the top search results by optimizing your website for local search, which helps to establish confidence and trust with potential clients. Also, glowing testimonials and ratings from happy clients improve your online reputation and convince more customers to choose your business over opponents.
Enhanced User Experience
The user experience on your website improved because of local SEO. You may make it simpler for clients to identify and contact you by offering relevant and valuable information, such as your business address, phone number, and operation hours. It improves the user experience and enhances users' likelihood of connecting and engaging with your business.
Increased Foot Traffic and In-Store Sales
Also, local SEO will help increase foot traffic to your physical store. You may attract more clients to your location and boost in-store sales by being featured in local search results. It is essential to businesses that depend on foot traffic, such as restaurants, retail outlets, and service providers.
How to do Local SEO?
Optimize Your Google My Business Listing
Use Local Keywords
Include local keywords in your website content, Meta descriptions, and URLs for better local search rankings. Local search phrases, like "best pizza in New York City," include the name of your city or town. By including these keywords in your content, search engines better identify and understand your company's location and relevance to local search inquiries.
Encourage Customer Reviews
Good customer reviews may have a big influence on how you rank in local search results. Encourage your clients to post reviews on platforms such as Facebook, Google, and Yelp. Reacting to both good and negative reviews indicates that you appreciate client comments and are dedicated to improving your business.
Build Local Citations and Backlinks
Backlinks and local citations are crucial elements of local SEO. Backlinks are hyperlinks from other websites to your website, while citations are references of your company's name, address, and phone number (NAP) on other websites. Both help search engines understand the authority and credibility of your business. Contact your field's regional directories, publications, and blogs to create local citations and backlinks.
Optimize Your Website for Mobile
It's critical to optimize your website for mobile devices given the rise in the use of smartphones for local searches. No matter the device they're using, people will be able to browse your website and locate the information they need quickly. Better user experience and higher local search rankings may result from this.
How to Sell SEO Services to Local Businesses?
Here are some suggestions to help you pitch SEO services to local companies for local SEO
1. Understand the Customer's Business: Understanding the customer's business and goals is vital before marketing SEO services. By doing this, you better understand their wants and personalize your services to meet them.
2. Emphasize the Advantages of SEO: Local firms might not fully understand the benefits of SEO. It is vital to emphasize how SEO may benefit a company's efforts to enhance exposure, attract traffic, and produce more leads and sales.
3. Demonstrate your Expertise: As a provider of SEO services, it's critical to show off your industry knowledge: share case studies, client testimonials, and professional qualifications to demonstrate your expertise to your targeted clients.
4. Provide a Customized Solution: Because every local business is different, it's crucial to provide a solution tailored to their particular requirements and budgetary constraints.
5. Offer Ongoing Support: Since SEO is a continuous process, it's critical to offer ongoing assistance to local businesses to ensure their long-term success.
These techniques will help you sell SEO services to nearby firms and assist them in achieving their online marketing objectives and their business objective.
Conclusion
Local SEO is an important component of digital marketing that may assist the growth of your business in the competitive market of today. You may improve your online reputation, increase your exposure in local search results, and eventually attract more clients to your business by putting the above techniques into reality. Start today optimizing your website for local SEO to grab the chance to rule your local market.
Summary
Article Name
The Importance of Local SEO for Businesses: Boost Your Local Presence
Description
Businesses must use search engine optimization (SEO) to reach their target audience in this global digital online world. Local SEO is an important component of SEO.
Author
Sania Rauf
Publisher Name
Dandah Digital
Publisher Logo